I am a Professor of Political Science at Bucknell University and chair of Department of Political Science. I received my Ph.D. in American Politics from The Ohio State University.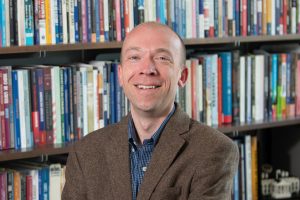 My research focuses on American political institutions, with an emphasis on the U.S. Congress.  I have published work on both the modern and historical Congress addressing representation, institutional change, and electoral responsiveness.  I have explored related ideas in collaborative research on both the U.S. Supreme Court and election processes.  My book, Leadership Organizations in the House of Representatives:  Party Participation and Partisan Politics, was published by University of Michigan Press in 2016.  In the book, through a combination of archival research and quantitative analysis, I show that member participation in party organizations serves the collective goals of the party as well as the individual objectives of members, and I trace the ways that a polarizing and electorally competitive environment has changed the roles of participation.
My current research projects include several papers extending my work on House party organizations and participation, a study of House party issue agendas and their effects, as well an examination of "creative" rules for legislation in the House.
At Bucknell, I teach a range of courses on political institutions.  Along with courses on Congress, the presidency, and the courts, I teach a senior seminar on legislative research, and I have team-taught an interdisciplinary course on mathematics and politics.  In 2012, I received Bucknell's Lindback Award for Distinguished Teaching.